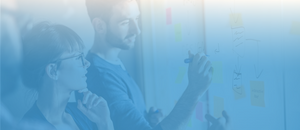 Find out more about certification
The focus when applying DISC Flow® is to keep it simple and practical.
Thank you for contacting us - we will be in touch soon.
Upcoming Certifications
Our next programs for certification are:
in person (Sat) 2024, 3 Feb from 9:30am - 5.30pm
CONTACT US
---
People are
complex beings

, but there are some things DISC can help us learn about ourselves and other people that make it easier to communicate effectively and build more productive trust-based relationships.
Applying DISC Flow® in the workplace is straight-forward and can help develop powerful leadership, build cohesive teams, improve sales and customer service, enhance communication, reduce conflict and
increase employee engagement

.
Enhance Your Professional Skills
You will receive comprehensive training that will equip you with the knowledge and resources to be confident in your ability to apply DISC Flow® "practically" in any individual or team intervention.
Importantly, the certification will provide you with the versatility to craft solutions to meet a wide variety of organisational needs.
Innovate With A Proven Model
By combining behaviour and emotional intelligence we have created a tool that is designed to help people have greater awareness of themselves and others, and crucially, make deliberate choices when interacting to improve communication and create stronger, more engaged and more productive relationships.
And the great thing about applying the DISC Flow® model is that while some people have high levels of emotional intelligence as a natural talent, for those that don't, these skills can be learned and continually improved.
Make Change Stick – For Good
DISC is a highly accurate behaviour self-assessment tool that identifies and describes an individual's preferred behavioural style and communication preferences. The assessment provides a blueprint to help people understand and appreciate what shapes other's behaviour in the workplace.
The results can be applied across all industries, market sectors and roles. Every year, over a million people across the world learn how to build better relationships with others using the DISC model. DISC Flow® is the latest evolution of the DISC model so if you are trained in DISC inquire how you can upgrade to DISC Flow®.

If you have a team of people looking to become accredited, please contact us for more information about our in-house certification options.
Our DISC Flow® Trainer Certification is delivered online with in-person certification available in Hong Kong, Australia and New Zealand. The online course is a fully facilitated modular programme consisting of 4 x 2 hour modules with a small amount of prework and interim work.
On completion of the course, delegates are equipped with the knowledge and a whole host of support resources to be confident in their ability to apply DISC Flow® "practically" in any coaching, consulting or training situation in the workplace.
Importantly, the certification will provide you with the versatility to craft solutions to meet a wide variety of organisational needs.Upon successful completion of an examination you will be designated as a DISC Flow® Certified Trainer.
DISC Flow® certification gives you a thorough understanding of the DISC behavioural model – the history of its development, validity and reliability, the administration process for creating and managing online profiles, and how to interpret the results of the various reports.
We teach the DISC Flow® model holistically, giving you a deep understanding of how it can be used to increase emotional intelligence and behavioural adaptability in the workplace.
DISC Flow® profiles are amongst the most valid and reliable DISC based products on the market. We are at the forefront of research and development in the application of behavioural sciences in the workplace and have published validation reports for all of our profiles.
To enable accredited trainers to introduce the DISC Flow® model we make it simple and easy. Our Introduction to DISC Flow® Presentation, included within the certification package, provides you with everything you might need to confidently lead a training session on your own. The presentation is comprehensive and comes with a power-point presentation, exercises and activities, scripted trainers guide and delegates workbook.
You also receive…
> Your own DISC Flow® Core Profile to use on the day
> Workbook and classroom materials
> Access to an online Resource Pack full of useful tools and information
> Online Account for management of your "company branded" on-line DISC Flow® Profiles (plus free tokens so you can deliver a report feedback session)
> Examination & Certificate

Our professionally facilitated courses are fun, intuitive and you will learn all there is to know about the widely acclaimed range of DISC Flow® behavioural instruments.
The benefits of certification include:
Confidence and competence to apply DISC Flow® in any training, coaching or consulting capacity in the workplace
An understanding of personality and situational behaviour
The ability to recognise and understand behavioural styles
Develop people-reading skills
The ability to competently interpret DISC Flow® Profiles and give meaningful and powerful feedback
Practise in workplace application of the skills
Get started on your path to DISC Certification. Enquire now!

Bring DISC Flow® to your office, industry, or country to begin the workforce transformation.